Oliver Bonas x Fedrigoni - Botanical Cocktails
YCN Student Awards 2020
Brief
To create the packaging for a new range of candles for the Oliver Bonas SS20 collection. The concept needed to support 4 designs that work together as a cohesive collective, each candle design needed to include the outer packaging, the label and any other tactile elements. The Fedrigoni Woodstock range of paper also needed to be considered for use throughout. 
Solution
Through my research into both companies, I found sustainability to be a key theme, I therefore decided to focus on the idea of reusable packaging, and ways of extending not only the packagings life but user experience with the brand.
The idea behind my range drew on the inspiration behind the Oliver Bonas SS20 range - Mexico. When brainstorming around both summer and Mexico one key theme that came up was cocktails. I felt this theme not only represented the warmth and joy that Oliver Bonas bring to their customers, but also provided an interesting and relevant purpose for reusing my packaging - growing your own cocktail accessories. 
From this I created the 'Botanical Cocktail' range of candles, with four Mexican cocktail scented candles and relating cocktail accessories. 
Packaging, Paper Craft, Printing, Copywriting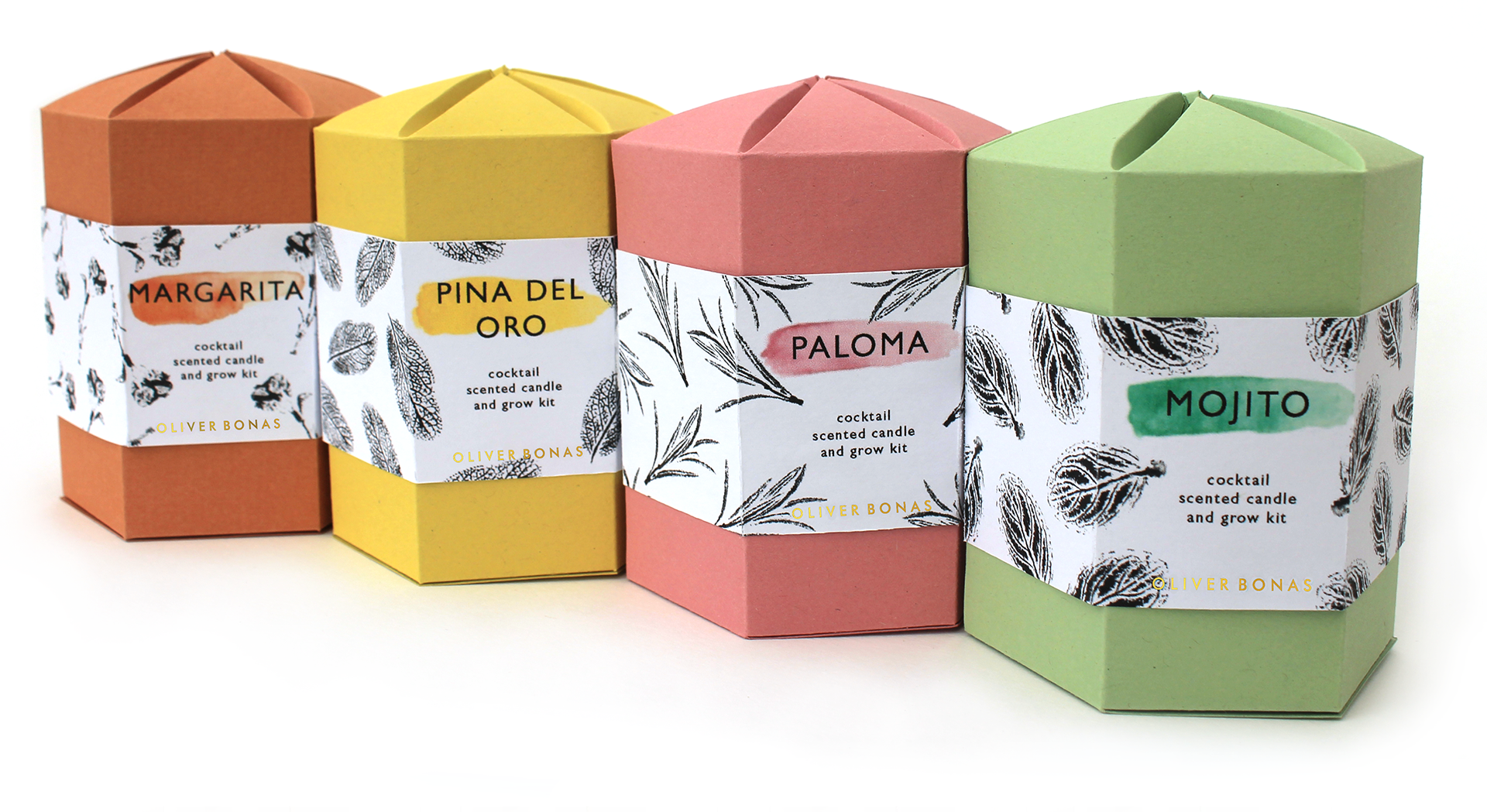 ​​​I decided to produce my own imagery for the candle range, through a variety of prints using both fruit and flora. The fruit and flora were relevant to each cocktail scented candle, helping to visually communicate the scent to the consumer.​​​​​​​

I was lucky enough to receive a commendation from YCN for my submission to this brief. See my submission
here
.